The American Heart Association is the leader in science based resuscitation and Emergency Cardiac Care. The AHA is part of the ILCOR (International Liaison Committee On Resuscitation) which discuss this evidence with members from around the world to set standards in CPR and ECC. The American Red Cross and American Safety and Health Institute are NOT members of the ILCOR and both these organizations follow the American Heart Association CPR and ECC standards.
NetworkingMedics goal is to be associated with the leaders in CPR/ECC and not the followers. NetworkingMedics is dedicated in teaching the "The Chain of Survival" in a low stress environment. The AHA Instructors with our Training Site have a combined total of over 200 years of teaching experience. When taking BLS or an ACLS course from NetworkingMedics, you are going to be making an investment in that class in time and/or payment for that class. The BLS Instructors that teach for NetworkingMedics are also certified in AHA Advanced Cardiovacular Life Support and/or AHA Pediatric Advanced Life Support. Why not get the BEST Return on Investment by taking an American Heart Association course with NetworkingMedics. Our goal is to promote the AHA 2020 Goals.
AHA 2020 Goals
By 2020, to improve the cardiovascular health of all
Americans by 20%, while reducing deaths from
cardiovascular diseases and stroke by 20%.
Remember in the time of an Emergency Situation, "Time is Tissue and Brain ". Call us today at 804-318-4321 to learn these American Heart Association life saving skills with NetworkingMedics and YOU coud make a difference in someone's life. NetworkingMedics is proud to serve the state of Virginia and the communities of Richmond, Henrico, Chesterfield, Midlothian, Colonial Heights, Petersburg, Prince George, Hopewell, Mechanicsville, New Kent, Williamsburg, Newport News, and Hampton.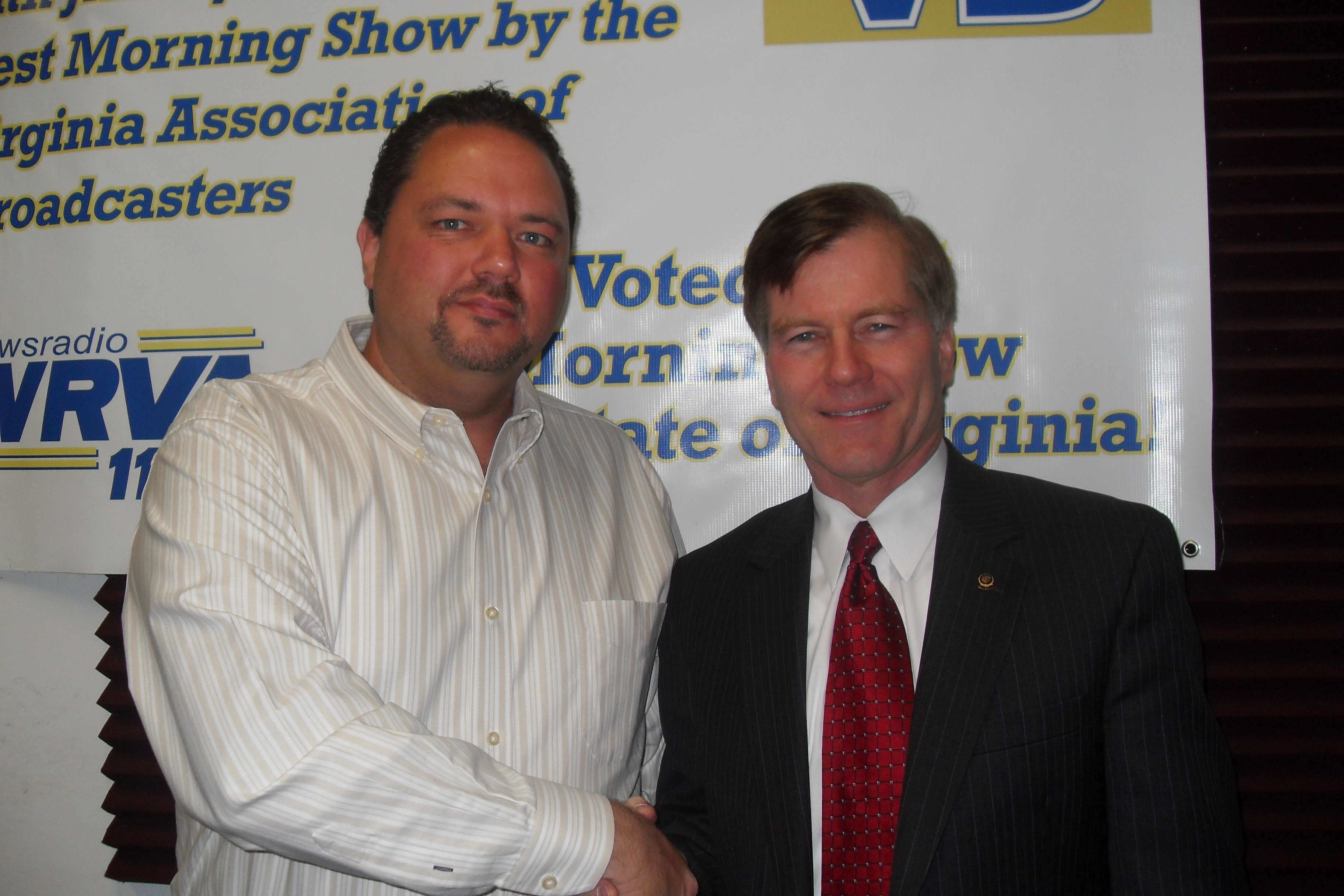 Governor Bob McDonnell and Jeff McPhearson, President of NetworkingMedics

History of NetworkingMedics

NetworkingMedics are EMS medics that have been or are currently active in the EMS field for over 23 years. NetworkingMedics is an authorized American Heart Association Training Site aligned with Eastern Virginia Medical School/Tidewater Center for Life Support. After caring for several cardiac arrest patients with negative outcomes, from bystanders or family not doing CPR because they did not know how or were afraid to get involved, NetworkingMedics was started. We are instructors in First Aid, CPR/AED, Bloodborne Pathogens, Advanced Cardiovascular Life Support, Pre Hospital Trauma Life Support and other life saving programs. We are highly motivated instructors that provide classes in "The Chain of Survival" that could be vital if needed for your family, friends and total strangers.

Contact us at